• brunch • catering • cocktail • menu • recipe
A lovely gin cocktail with fresh orange juice, a dash of orange blossom water, and a subtle coconut flavor from coconut water. This is the perfect cocktail for entertaining as it can be made in a pitcher. This recipe is from the editors of Invited Journal. Entertaining. Travel. Love.
---
• recipe • wedding cake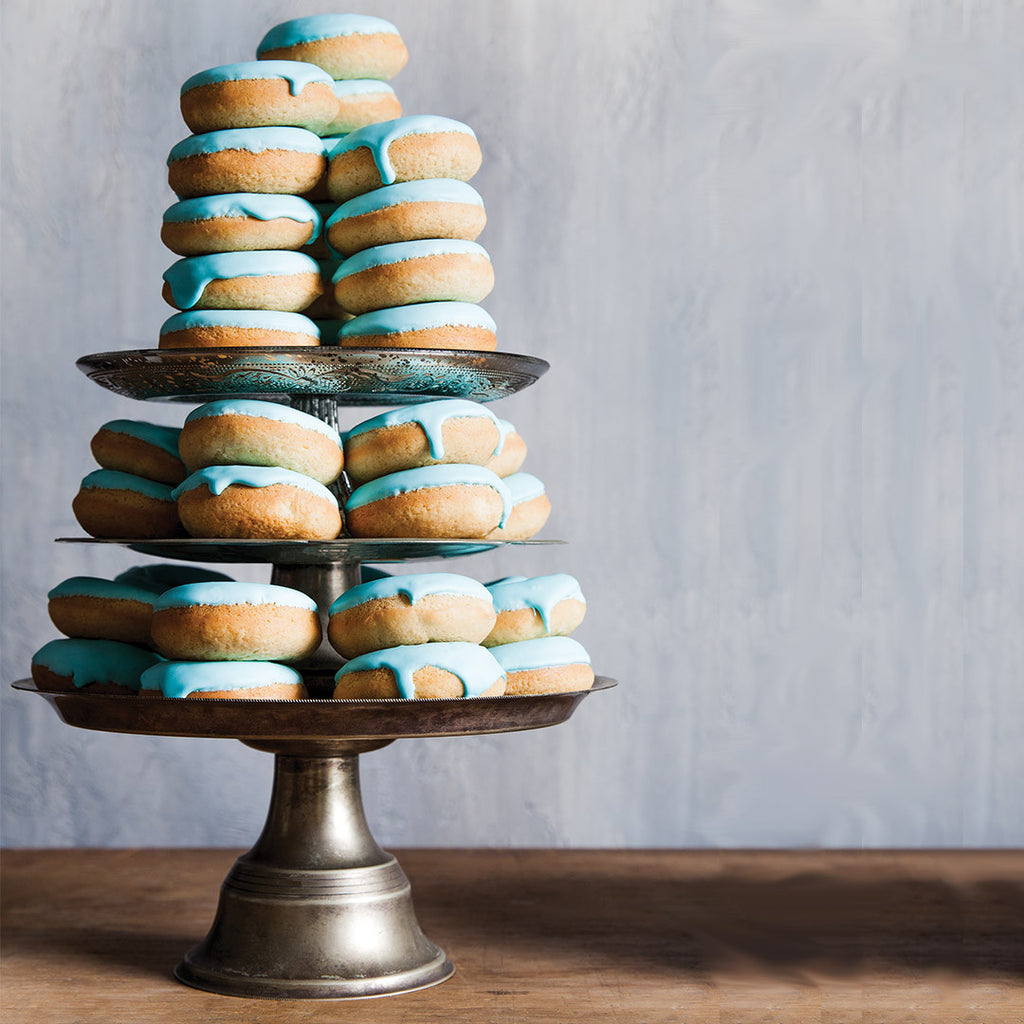 Borrow a collection of old cake stands and stack them with our pretty turquoise iced donuts to create a super fun retro-style wedding cake. The donuts are best made on the day of the wedding.
---
I love making pavlovas. They are like eating sweetened air. I love topping them with lemon curd—the sweet and the sour together is perfect!  This pavlova recipe is a charming way to finish a brunch!